Being a Certified manufacturer, QTank is independently audited to ensure the manufacturing processes and material suppliers all comply with the standards. This ensures a very transparent and traceable quality process. We actually do what we say we do.
As part of Q Tank's comprehensive quality assurance process, each and every water tank that leaves our facility is subjected to an intensive testing regime. This includes ultra-sonic scanning and scientific impact testing. All tanks are supplied with a full written "Quality Test Report" and test results.
We are unaware of any other water tank manufacturer that matches our Quality Assurance processes.
Don't compromise, ensure your tank supplier meets all criteria!!
EASY CHECKS YOU CAN LOOK FOR:
Radius of tank base must be minimum of 25mm for diameter of 1.8m, tanks over 1.8m diameter radius must be minimum 38mm
Installation guide must be supplied with every tank
Tank serial number to be marked on every tank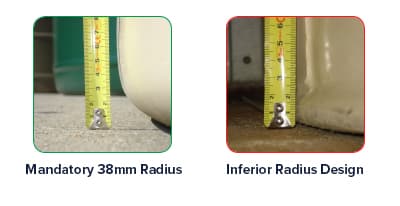 STILL NOT SURE? ASK YOUR SUPPLIER FOR:
FEA reports of approved mould design for structural strength
Ultrasonic thickness test results – should not be less than 4.5mm thick, or as per FEA requirements
Impact Test Results
Polyethylene material used is certified to AS4020 (drinking water) & AS2070 (food grade)
Certified polyethylene used by QTank is 100% safe for drinking water, we only use material that has been properly tested to strict Australian standards.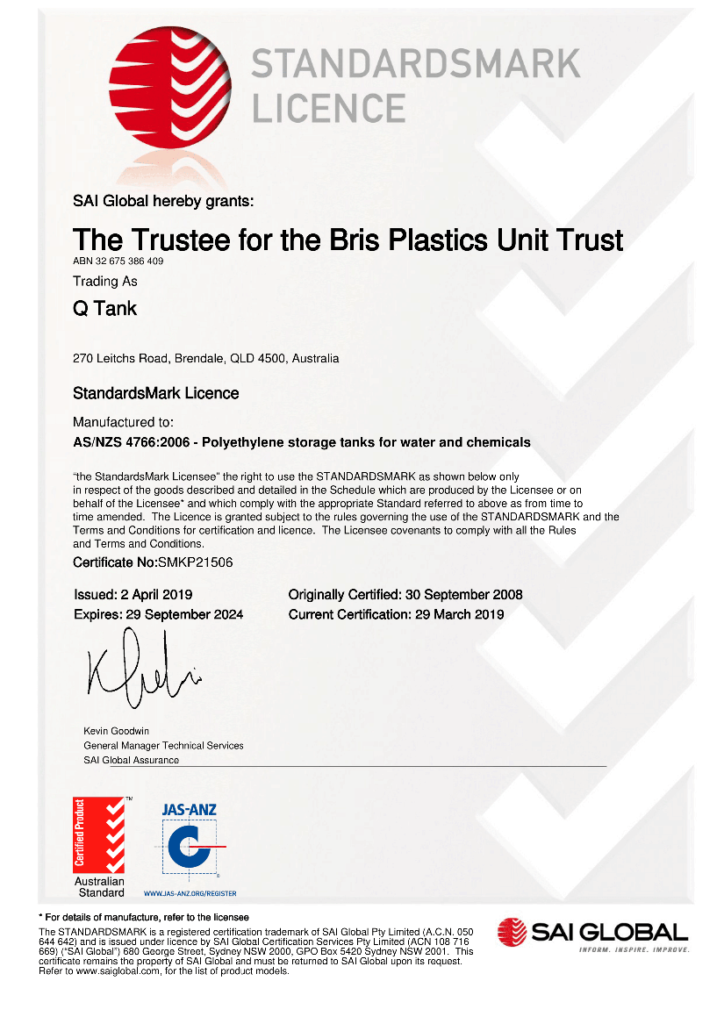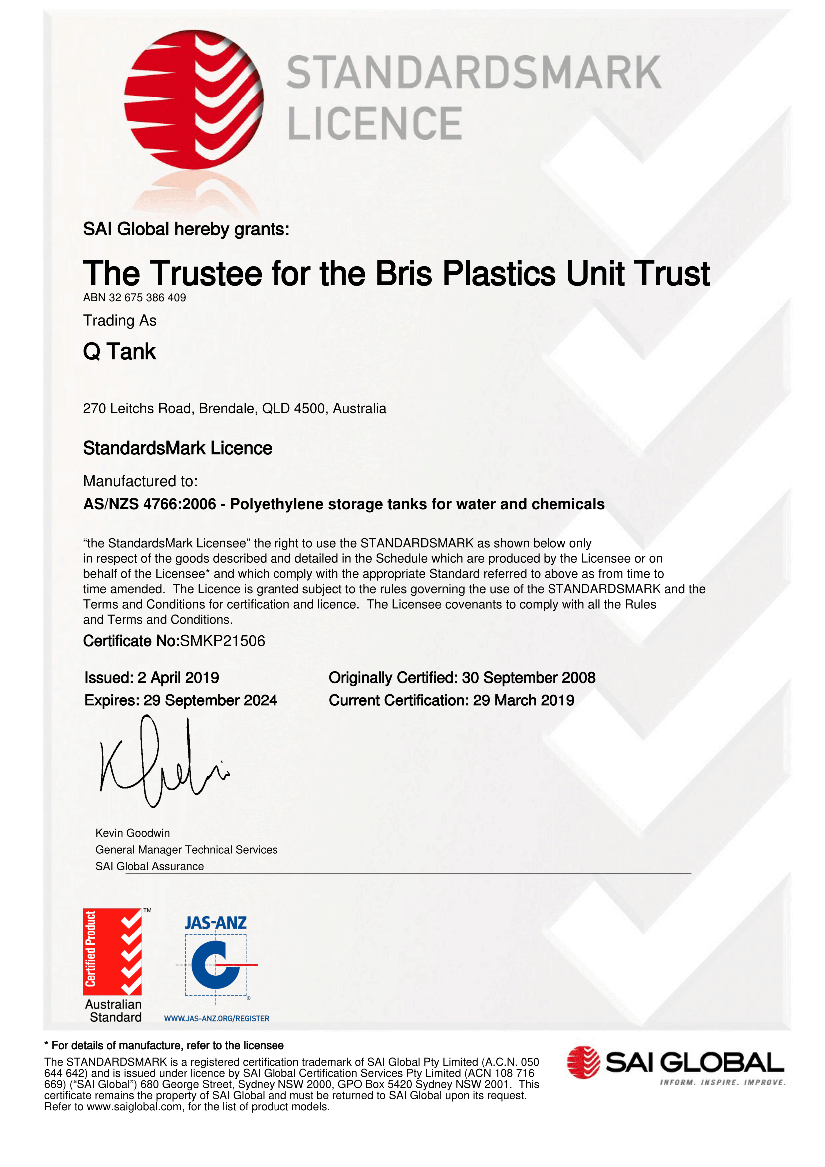 Fill in the form and our Product Solution Specialists will be in touch to help you with your enquiry about our water tank products.