QTank Delivery takes all the hassle and stress out of getting your new QTank Water Tank.
We endeavour to have your tank delivered right to your door; our drivers are trained to work with you and assist in getting your tank as close to its new permanent home as possible with the help of our custom built cranes on our fleet of delivery trucks.
QTank deliver throughout South-East Queensland and the northern tip of NSW. If outside this area, delivery might still be possible at an added cost – please contact us.
Water Tank Delivery Area 1:
North: Brisbane to Hervey Bay
North West: Brisbane to Kingaroy
West: Brisbane to Toowoomba
South West: Brisbane to Stanthorpe
South: Brisbane to Ballina
(freight charge only $99.00).
Water Tank Delivery Area 2:
Please contact QTank for a quote for delivery outside of Area 1.
Please read our FAQ page for more information on delivering and positioning your water tank.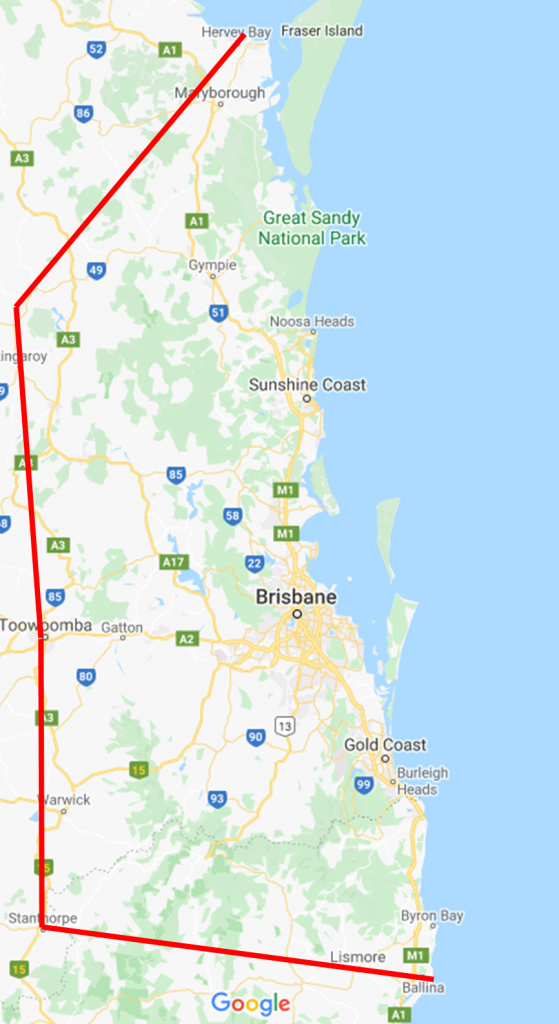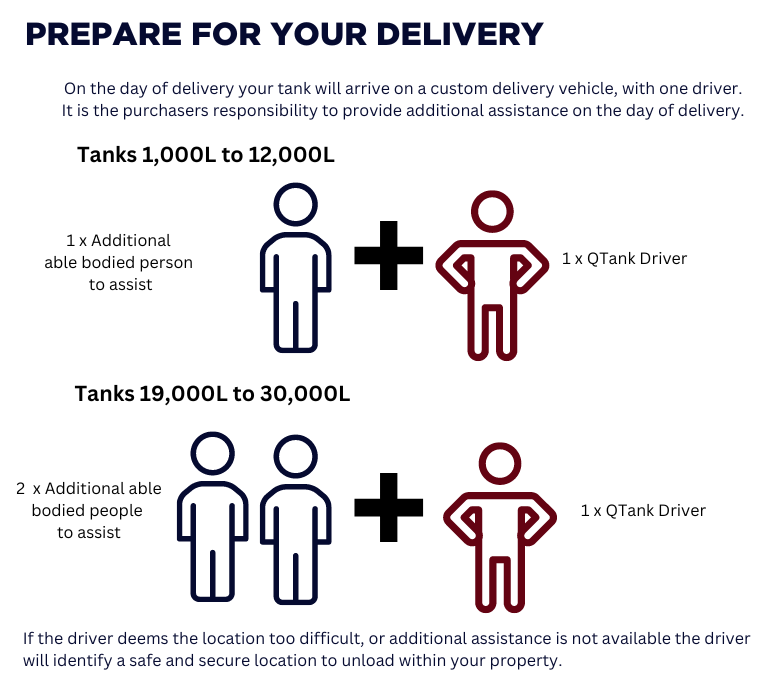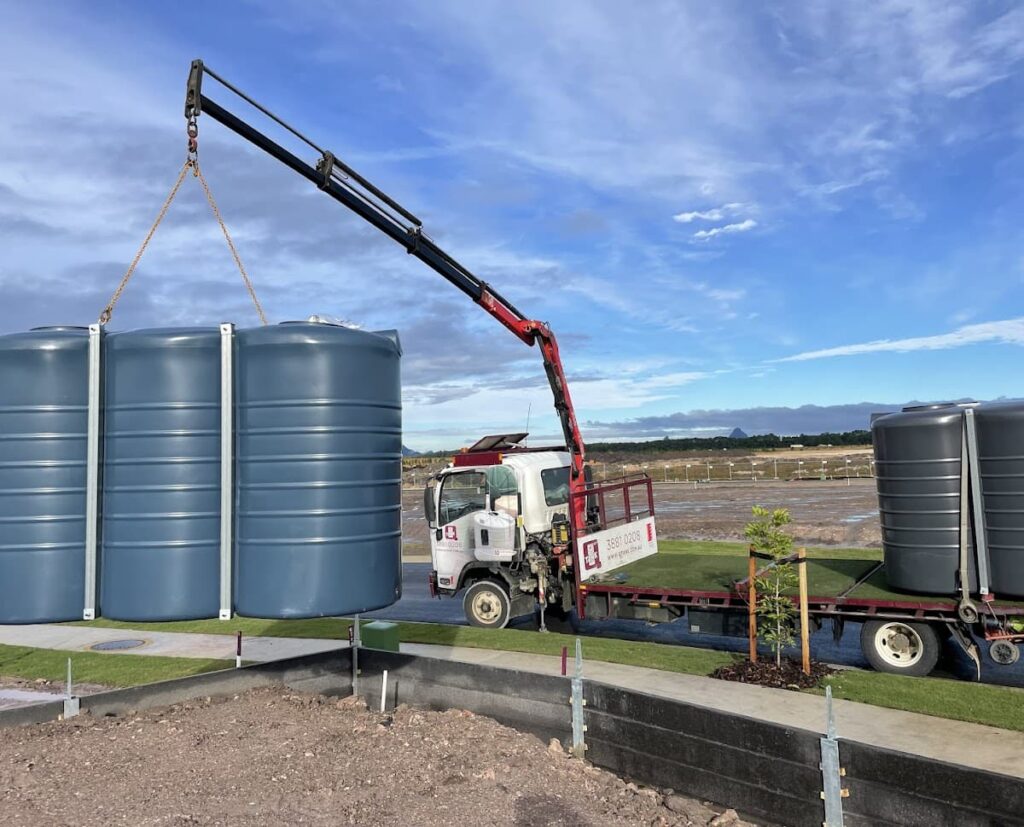 Fill in the form and our Product Solution Specialists will be in touch to help you with your enquiry about our water tank products.