Water Tank Technical Information
Correct installation and maintenance of your tank is essential to ensure the longevity of the tank and quality of water collected.
Our Water Tank Technical Information is provided to save you money by installing your QTank yourself – follow our step-by-step guide to ensure your water tank is installed to secure our 10 year Warranty.
If you want to connect your water tank to your home's internal plumbing (such as a toilet or washing machine), the connection must be completed by a licensed plumber as per the Plumbing Code AS3500
Please read all instructions and check with your local council before you start for any specific requirements that need to be followed for installing your water tank.
If you have any questions, please contact us.
THE QTANK POLY WATER TANK EASY INSTALLATION GUIDE COVERS:
Choosing where to locate your QTank
Preparing a base for your QTank
Positioning your QTank
Connecting your downpipe/s to your QTank
Managing overflow from your QTank
Connecting attachments to your QTank
Testing your QTank
Maintaining your QTank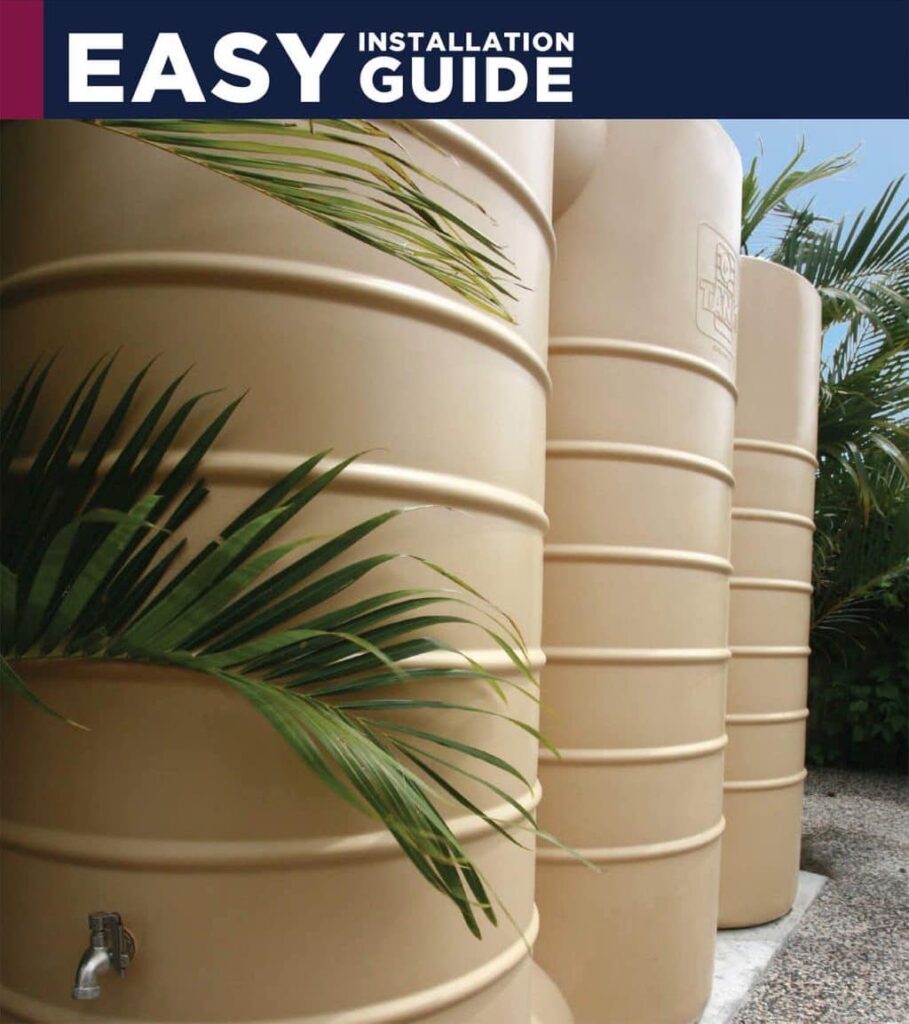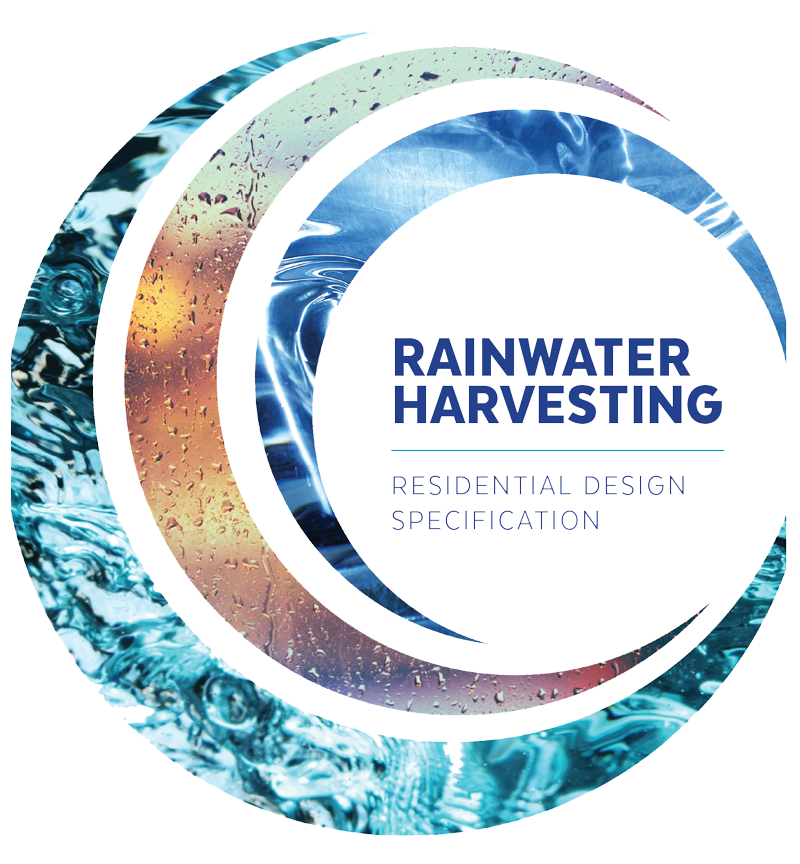 RESIDENTIAL DESIGN SPECIFICATION
Congratulations on your decision to harvest rainwater. This guideline is provided by the Rainwater Harvesting Association of Australia (RHAA) and Urban Water Cycle Solutions (UWCS) for above ground rainwater harvesting systems connected to residential dwellings in urban areas. The specification is for a dual water supply, using mains water and rainwater sourced from roof catchments. 
The dual water supply system sources rainwater first, when stored rainwater is available, for outdoor, toilet, laundry and hot water supply. When stored rainwater is not available, all household water demands are supplied with mains water. The household is encouraged to choose the highest level of water efficiency.
Fill in the form and our Product Solution Specialists will be in touch to help you with your enquiry about our water tank products.